Her quinceañera had been everything she had hoped for. After the laughter and dancing ended, she walked with her father through the jungle underbrush. Life had been the last year, losing her grandmother and then her own mother soon after. Father and daughter held hands, speaking in low tones of the hopes for the future, despite the shadow cast on their family in the previous months.
The long walk felt wrong as they reflected together on what the previous years had wrought. 
Where are we? 
Lost in the jungle, she ripped herself away from the sudden and ferocious grip of her father. 
"I had to do it, mija. I'm sorry.."
She runs, runs and runs until her lungs are both cold and hot, and empty. She finds refuge within an old mill house. Darkness swallows her, and she stifles sobs while blindly feeling her way through the building. A creak causes her heart to stutter. She is paralyzed. Something in the dark turns ever so slightly. It's nothing, it's nothing. Then light; the door behind her opens. Terror floods her, not for her father having found her but for the dismembered legs twisting in the dark, tied with ropes to the spokes of the old mill. 
"I have to do it, mija."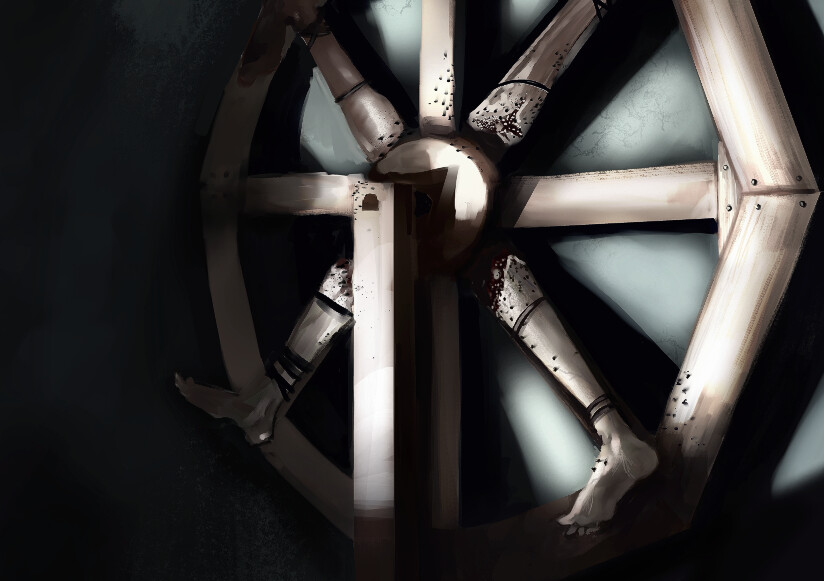 I have very visceral, dramatic dreams. I've finally begun to jot them down in a "story" format, along with an image. I hope to do more of these. I had originally done a drawing of this dream for Inktober.